Karens Cakes provide Ray Darcy with a Happpy Birthday!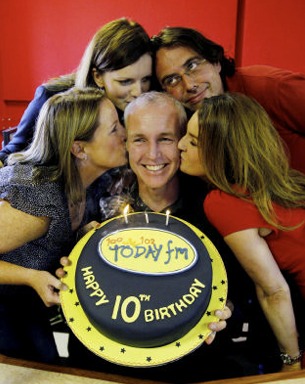 Karens Cakes provide Ian Dempsey with a Happpy Birthday!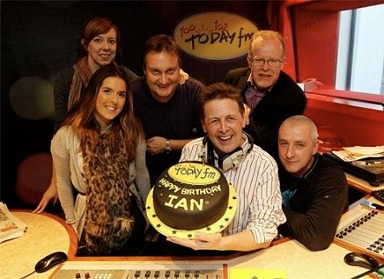 Award Winner - Design a Cake for Driochts Birthday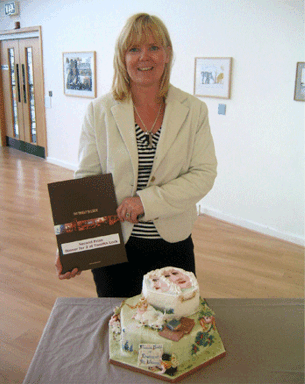 "...Karen's work speaks for itself - Incredible attention to detail and tastes wonderful too!..."
Conor & Sinead Murray - Clonee
"...Karen was a pleasure to deal with, she produced a beautiful Wedding cake for us and was extremely reasonble cost-wise..."
Mary O'Neill - Meath
"...I would recommend Karen's Cakes to anyone - We have used her baking skills on more than one occasion... a true professional..."
June Murphy - Coolock
"...With her blend of home-cooking and welcoming nature, Karen provided all we needed - She actually removed a lot of stress during our wedding preperations!..."
John & Sonya Brophy - Blanchardstown
"...The best thing about Karen is her personal touch and dedication to her work..."
Shane O'Neill - Phibsboro
"...I've delt with big bakeries before and Found Karen to be a refreshing change - Home cooked cakes at their best!..."
Niamh O'Brien - Lucan
If you have enjoyed my cooking, I would love to hear your feedback. You can send me feedback from my contact page



"...I was running the Wedding Cake section in Manning's Bakery, Coolock, seven years ago, when I had my daughter Leah... I cut back to a three day week, but after a year found commuting with an infant, from our house to my mothers, very difficult, so I decided to leave my job. My employers suggested I work from home for them, but I declined, as by then I felt ready to go it alone.


I trained in Kevin Street and won many awards for cake decoration. Friends had encouraged me to go into business, but while I knew I had the skill, I didn't have the confidence. Motherhood changed all that. Manning's stopped making wedding cakes after I left, but gave my name to anyone who wanted one, which was decent of them. They also gave me the industrial mixer as a going away present, which was fantastic...!
Start-up was straight forward enough. We converted the garage into a work room, and after that, I only had to purchase supplies and ingredients, so the outlay was minimal. I advertise in the Golden Pages and Independent Directory, although most of my business comes through recommendations. Adele arrived three years ago, so now my biggest challenge is being disciplined with myself. I operate around the children's needs, but have support as Ian works shifts and is often at home. My work can be done at any time, so when I'm particularly busy, I bake when the kids are asleep.
I have friends who work part-time and take home less money than I do, because of child minding costs, so I reckon I'm doing okay. I'm glad I set up mu own business, and while few things are certain, I know that I'll never work for anyone else again..."